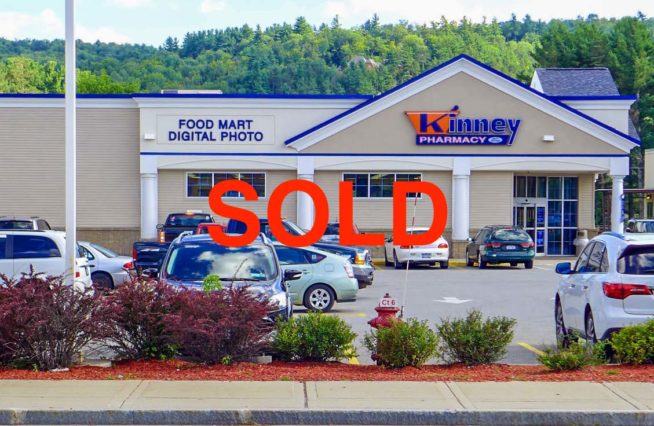 Kinney Drugs – Elizabethtown, NY ·
Elizabethtown
NY
See Location on Map
Subject property is located at 7550 Court St. in Elizabethtown, NY. Kinney Drugs has 5 years remaining in the current lease term is (4) 5-year renewal options remaining.  The renewal options each have 10% rental increases.
The lease is a NN lease with the Landlord responsible for the roof, structure, foundation and walls.  **New roof was installed in 2020, with a 20 year warranty!
The building was built in 2000 and is 11,598 +/SF on 1.49 AC of land.
The store has 6% rent to sales ratio.
10 Mile landlord restrictions
Kinney Drugs has a 15 day first right of refusal.
Elizabethtown Community Hospital is located across the street from the subject property, which services the county with a 25 bed hospital and employees 194 people. Also located across the street is the Essex County government offices (clerks, DMV, courthouse, etc.) and the Elizabethtown town office. Additionally, Elizabethtown Lewis School system is located next to the property, which is a K-12 school system with approx. 275 students and 41 teachers/staff.
Surrounding businesses include Tops Supermarket, Family Dollar, Napa Auto Parts, Champlain National Bank, Cobble Hill Golf Course and more!
Rent Schedule:
Current Term:  3/12/2022-3/11/2027      $239,272.00
Option 1:          3/12/2027-3/11/2032       $263,199.00
Option 2:      3/12/2032-3/11/2037       $289,519.00
Option 3:          3/12/2037-3/11/2042       $318,471.00
Option 4:          3/12/2042-3/11/2047       $350,318.00
View Property Brochure
Show Properties by: