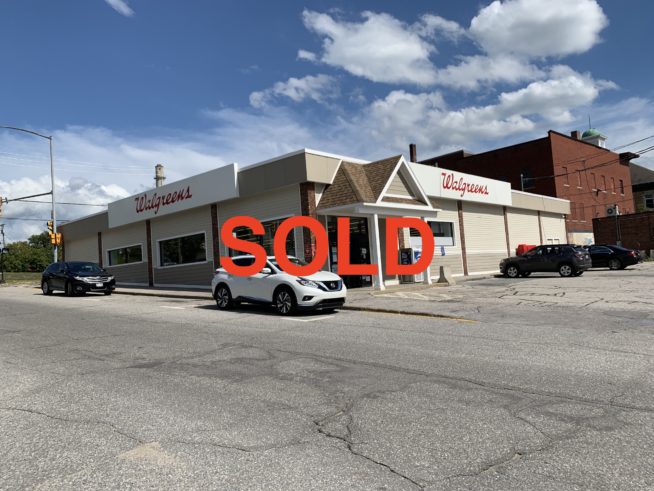 Closed!
Subject property is located at 200 Pleasant St. in Berlin, NH. Current Tenant is Walgreens who recently extended the lease for an additional 5 years pushing the lease out to 1/31/2024.  Walgreens has one additional (5) year renewal option left.
There is an additional parking lot lease that coincides with the building lease, providing additional parking to Walgreen's customers.
Call John at 207-939-8500 for further details!
View Property Brochure
Show Properties by: